westchester roof replacement services
We Build Beautiful New Roofs That Last
Licensed, insured contractors with the experience to deliver you a durable, stylish roof that protects your home
Roof Replacement Without The Worry
When it's time to replace your roof, there's a lot to think about. We take the time to help you understand your options, and answer important questions you might be wondering about.
Your Roof Replacement Shouldn't Be Stressful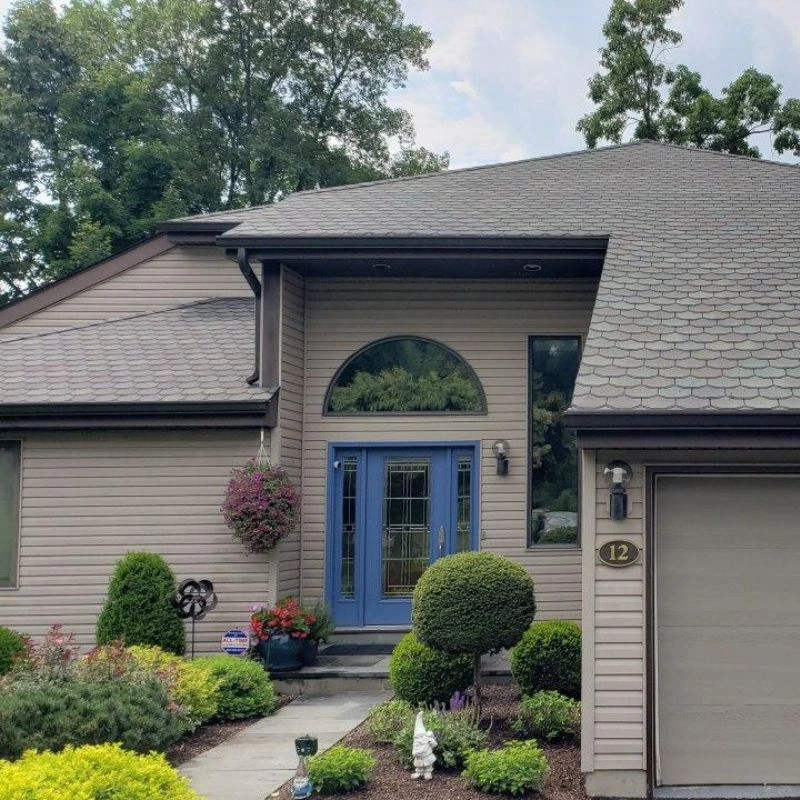 50+ Years of Roof Replacement Experience in Westchester County
Since 1972, the Casolaro family has been delivering licensed, insured roof replacement services to our neighbors throughout Westchester County, NY. Your project will be our priority. 
Your new roof is one of the most important parts of your home. We help you find the right balance between durability, design and price. 
Once we start your project, we complete it. And, keep you informed every step of the way. 
Residential Roof Replacement Services
Not all new roofing systems are created equal. The age, style, location and roof slope all play a part in choosing the right materials for your roof replacement. 
Certified By The Industry's Top Roofing Systems
We're certified to install and warranty roofing systems from the industry's leading manufacturers.
Simplify Your Residential Roof Replacement
Request your free estimate to start your residential roof replacement. Just answer a few quick questions, include a photo if you'd like, and we'll be in touch to answer any questions you might have.