Looking For Roofing Contractor Reviews?
Your opinion matters. We want to hear from our neighbors in and around Westchester, NY. Listening to your ideas, and constantly improving is why we've been able to earn your trust as a reliable roofing contractor.
Finding the most qualified contractor for your project is hard. Trusting a contractor you don't know can be overwhelming. 
When you hire a residential contractor that a friend or neighbor refers, it gives you comfort. That's why we value your feedback and roofer reviews. Not only do your reviews help us grow as a home contractor, but it helps your neighbors. Your reviews give our friends in Wesctchester County, NY and the surrounding area an experienced voice they can trust! 
So if you're considering requesting a Free Estimate for the first time, see what other Hudson Valley homeowners have to say.  If you've worked with us before, let us know what you think. We appreciate it, and so does our community.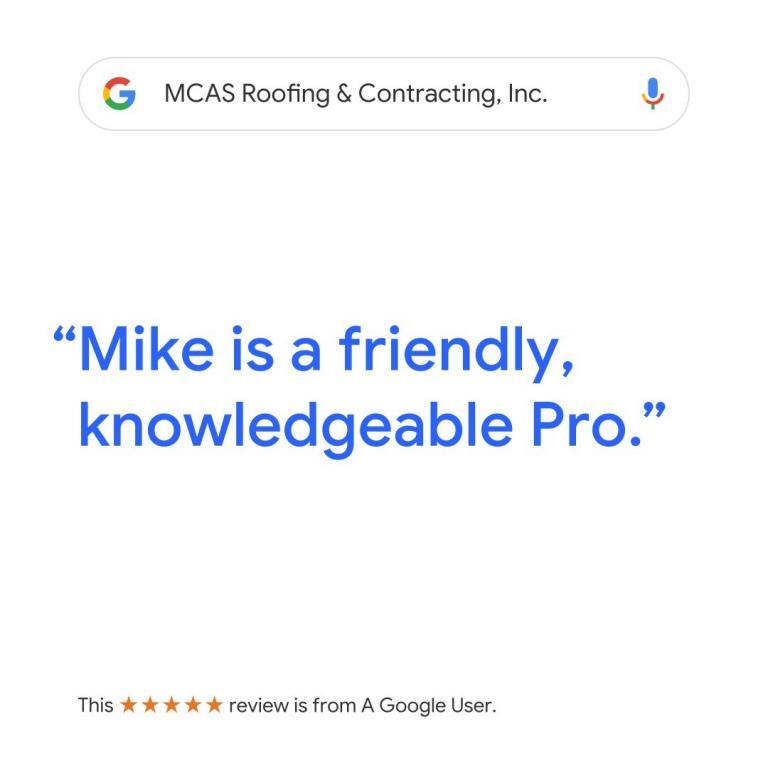 MCAS did a terrific job replacing the exterior of the steeple on our church. We are so pleased with their solution and it was a pleasure working with them. We don't know of any other company in the Westchester area that has the experience needed to perform this kind of work.
The steeple, which dates from the original construction of the church in the 1970s, is made of plywood. The exterior had been coated with a thick, rubberized, highly water-resistant paint. Because it was only paint protecting the plywood from the elements, it required a new paint job every 6 or 7 years. And because the steeple is so high and hard to access, any painting had required either building scaffolding or renting a bucket truck. A rather expensive bit of upkeep.
MCAS helped us analyze other easier-to-maintain options–either traditional shingles or metal sheathing. We decided on metal sheathing because 1) it would have a cleaner look and be more attractive, and 2) it would last longer. Yes, the installation would cost more, but long-term it would be a simpler and more elegant solution.
MCAS gave us a great price on the install–around 20k. And despite equipment hassles (the rented bucket truck kept breaking down), they got the work done in 10 days. There was only one actual installer, who's an expert with aluminum sheeting. He approached the work as an artist and did a beautiful, impeccable job. On top of that, he was a super-nice guy. Our new steeple should last for 50 years or more and continues to be a bright spot in the Tarrytown community.
Michael Casolaro, the owner of MCAS, has a documented history of high-quality roofing work (customized copper gutters to standard reshingling–the gamut) and we are so glad we went with him on this project.
P.S. MCAS also reshingled our roof at the same time they resurfaced our steeple, and they did an excellent job with that as well.
Yelp Review, Cortland Manor