Trusted roof maintenance and inspections
Roof Maintenance Saves You Money!
Roof maintenance must be a priority for homeowners like you. Especially in and around Westchester County, NY. In our community, we see a variety of harsh weather. 
High winds, debris, snow, ice and other elements will destroy your roof if not properly maintained. 
Taking a few simple steps to keep your roof in top shape will make it last longer. What does that mean for you? Well, you won't waste money, and you might even save some.
make roof maintenance a priority
A properly maintained residential roof can last well beyond the average useful life. The amount and type of roof maintenance will vary. Frequency depends on the type of roofing material you have, the slope of the roof and environmental factors. 
Roof maintenance must include an annual roof inspection. An inspection will identify any minor problems with your roof shingles, flashing or other areas. This will allow you to repair small problems, before you need a full roof replacement.
7 Tips to Maintain Your Roof
Roof cleaning is an important part of proper roof maintenance. If you clean your roof regularly, you'll maximize its value.
Leaves and other natural debris on your roof not only looks bad, but is bad. Clogging your roof drainage, staining your shingles, and causing moss to grow are just some of the ways debris can damage your roof. You should visually inspect your roof periodically, and clean as needed.
Professionally Soft Wash Your Roof
Every so often it is a good idea to wash your roof. Especially if you need to remove algae or moss. Using high pressure to clean your roof is difficult to do correctly. Do not attempt this on your own. You might do damage to your roof pressure washing it with too much power, or at the incorrect angle.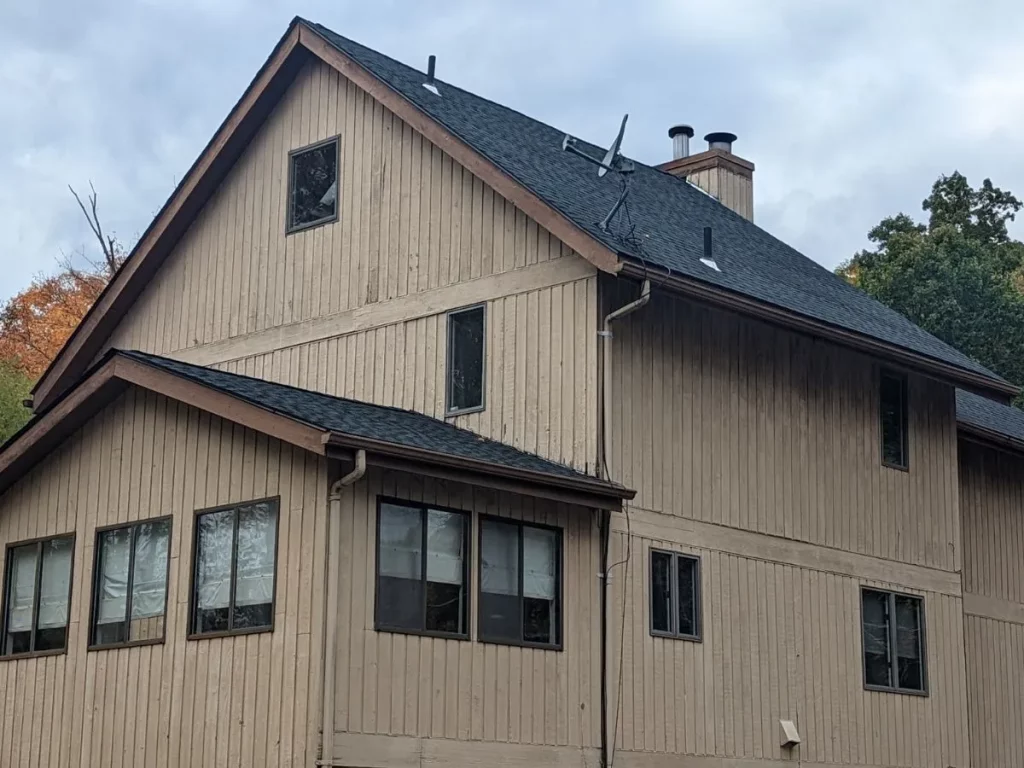 Westchester County Roof Inspections
An annual roof inspection will help to identify any minor issues. This prevents small roof repairs turning into big problems.
A Partner In Your Roof Maintenance
At MCAS Roofing & Contracting, Inc., our job doesn't end after we complete your construction project. We are your partner throughout the life of your roof. Our company is invested in building strong relationships throughout Westchester County, NY and the surrounding area. Our priority is to earn your trust through open and honest communication. We have qualified roofing experts available to answer your questions. Our Education Center is providing local homeowners like you the information you need to successfully maintain your home.