Westchester Commercial Roofing Contractors
Licensed, insured commercial roofing contractors certified to install the industry's leading commercial roof systems
Experienced Commercial Roofing in Westchester
Finding commercial roofing contractors in Westchester County, NY isn't easy. As a landlord or business owner, your income depends on the ability of your commercial roofer to get the job done right. 
Before New Commercial Roofing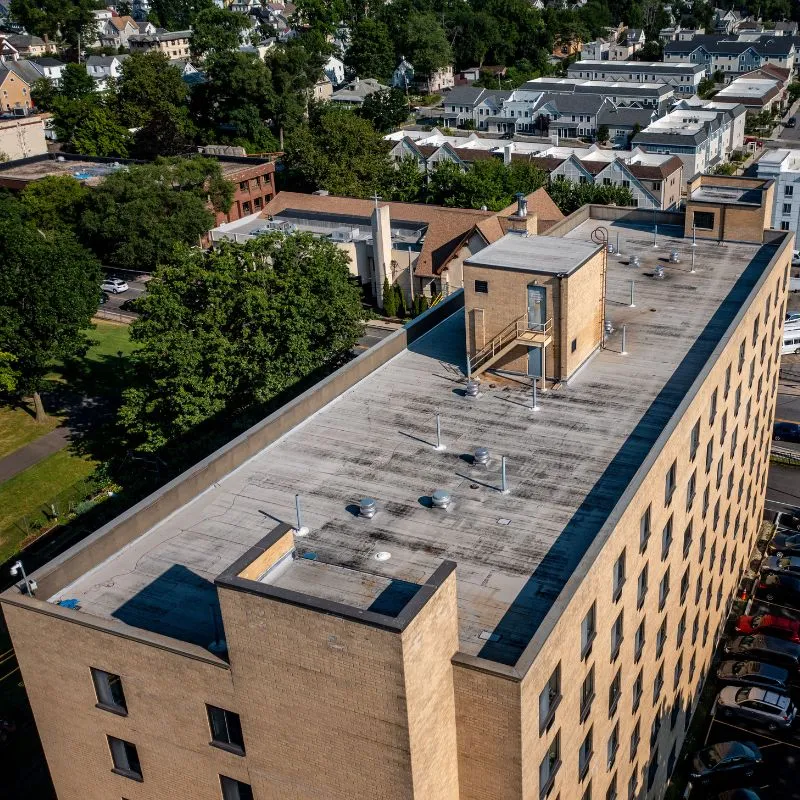 After New Commercial Roofing
Managing Your Commercial Roofing Project Shouldn't Be Stressful
Your Commercial Roof Is Our Priority
Since 1972, the Casolaro family has been delivering licensed, insured commercial roofing services to property owners in Westchester County, NY. Your commercial construction project will be our priority. 
We partner with you to find the right commercial roof system for your property.
Once we start your project, we complete it. And, keep you informed every step of the way. 
Commercial Roofing Services
A roof coating can often be an easier, cost effective solution to repairing an existing flat commercial roof. At MCAS Roofing & Contracting, we always look for the most affordable option for you. 
A coating will improve the waterproofing, protect against the sun, and reflect heat. This makes it not only cost effective, but energy efficient. 
Commercial Roofing Design
Pictures of Westchester Commercial Roof Projects
Partner With Expert Commercial Roofers
Request your free estimate to start your commercial roofing project. Just answer a few quick questions, include a photo if you'd like, and we'll be in touch to answer any questions you might have.