Roofing Contractor Westchester NY
The Right Roofer Makes All the Difference
Licensed, insured Westchester roofing contractors for your residential and commercial roofs, siding, chimneys, skylights & more!
Choose Your Westchester Roofer with Confidence
Do You Worry About Hiring the Wrong Contractor?
Hiring a roofing contractor can be stressful. You want to protect your home. And, your family during your project. You're probably asking yourself some important questions.
Will your roofer keep your property safe?
Is your roofing contractor qualified?
Is the roofer reliable and trustworthy?
Will your contractor use quality materials?
We don't just tell you to trust us, we show you why you can.
You deserve an Honest Roofer that Treats Your House Like a Home
As a Family Owned Roofing Company, We Take the Time to Earn Your Trust
Roofing and other exterior contracting projects for your home or business can be difficult to manage. Especially, if you don't have an honest roofer proven to deliver results.
Remember when a handshake is all it took to know your project would get done right? It's about honesty, quality materials and a fair price. Plus, superior craftsmanship.
As a second-generation roofer, those principles guide our roofing company every day.
Are We a Reliable Roofer?
We're Trying Our Best to Earn That Reputation...
As a small local business, if you do have concerns during your roofing or exterior project, we listen. You need a roofer that will solve your problems, whenever they arise.
Check out this short video of our recent work, qualifications and before and after photos from some of our favorite projects! 
Learn if we might be the right roofing contractors for your project!
Our Roofing and Contracting Services
We are full service residential and commercial exterior contractors for your Westchester, Putnam and Rockland County properties. 
Partner With a Qualified Westchester Roofer
Your home, and your family's safety depend on the work we do. So, we take a different approach to managing our relationship with you. 
We never ask for a commitment you're not ready for. Instead, you get a behind the scenes look into our roofing company. Before you hire a roofer, you should know what your experience will be like.
Working With MCAS Roofing & Contracting, Inc.
Our process is built to form a  partnership with you. It's designed to ensure quality construction and customer satisfaction above all else.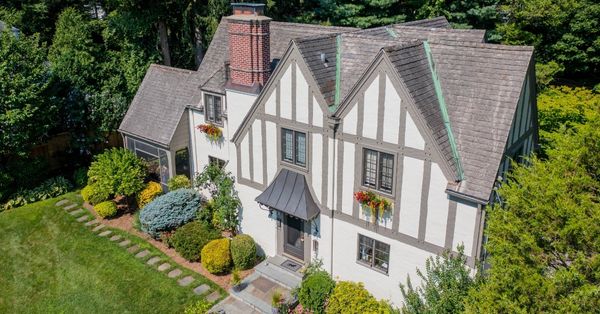 The Roofing Industry is in Need of Repair
When Michael Casolaro started MCAS Roofing & Contracting, Inc. in 2012, he decided to focus on restoring trust to the home services industry. You deserve quality work & excellent customer service. Not, high pressure sales gimmicks.
As a family owned roofing company, we promise to treat your home like our own. 
Simplify Your Roofing Project
Request your free estimate to start your residential & commercial roof replacements or other exterior contracting work. Just answer a few quick questions, include a photo if you'd like, and we'll be in touch to answer any questions you might have.
" Contractors might have built your house, but your family built your home "