Hiring a Hudson Valley contractor can be overwhelming. It's hard for you tell the qualified and experienced contractors from the others. As a homeowner, hiring an unlicensed and inexperienced contractor can be a disaster. This is especially true when hiring a contractor for risky projects, like roofing. 
Hire Licensed, Insured Contractors
You should only hire a contractor that is licensed and insured. Contractors without proper insurance put you at risk. If the contractor you hire is not fully insured, you will be liable for any physical damage to your property and even injuries to their workers. 
The best way to make sure you hire an insured contractor is to start with several estaimtes. We strongly urge all of our neighbors throughout Westchester County, NY and the surrounding area to get 3 quotes. Just make sure one is from MCAS Roofing & Contracting, Inc. Obtaining at least 3 price quotes allows you to compare different contractors. The first question you should ask the contractor is if they are insured. 
What Else to Look for With An Estimate
Be Cautious of Contractors Who Undercut Prices
The last thing you want is to have unlicensed, inexperienced workers at your home. Cheap materials and unskilled labor will be the least of your problems. While these are all bad, hiring an uninsured contractor is by far the worst decision you can make. We want to educate our friends and neighbors to make sure that mistake doesn't happen.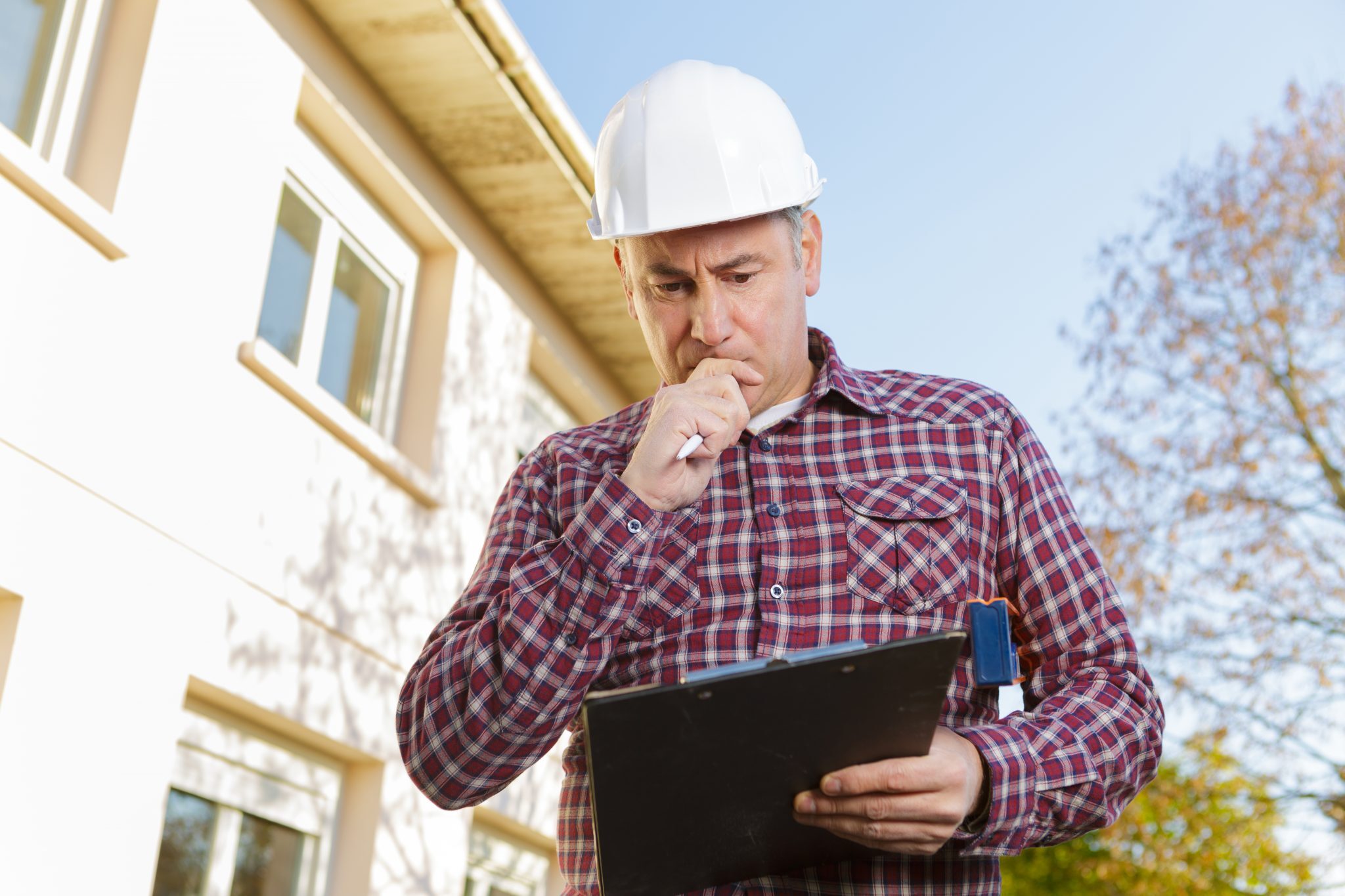 If a worker gets injured on a job site in NY, the property owner can have unlimited liability and financial exposure. In other words, you will likely be sued by the worker. Whatever your insurance doesn't cover will come out of your pocket. We've seen customers that have been forced into bankruptcy, and even lost their home, because they hired an unlicensed contractor and a worker is injured.
Protect Your Family and Your HOme
So how DO you protect yourself? Making sure you hire a reputable, licensed and insured contractor will help to significantly reduce your exposure as the property owner. Ask to see proof of insurance. Run far away from any contractor that can't provide proof of the following coverage.
General Liability Insurance
General Liability Insurance covers against damage to your property or injury as a result of the contractor's work. A $1million/$2million policy is usually more than enough. This policy should include Products & Completed Operations insurance to protect against poor craftsmanship.
Primary & Non-Contributory with a Waiver of Subjugation
This ensures that if something does happen on your property, the contractor's insurance company won't come after you or your insurance company for payment.
This type of insurance protects against injuries to workers. Worker's compensation pays construction workers lost wages and medical expenses if they are injured at work.
This protects against an injured employee coming after the homeowner even after they receive workers compensation. An insured employee can sue a third party, including the property owner, for contributing to their injury. Many contractors do not have this type of policy. Make sure you check.
Commercial Auto Insurance
Covers against damage to your property or bodily injury caused by a contractor's vehicle. Make sure the contractor you hire also has coverage for their employee's vehicles as well. The policy should be at least $1 million.
If a contractor can't produce any of these policies, do not hire them. We want to ensure that every property owner only receives the best workmanship, and protects themselves against financial exposure if something were to happen during their project. 
Learn to Spot a Contractor Scam
When someone is trying to take advantage of you, they get creative. Often, they use sophisticated methods to rip you off. Understanding ways to spot a contractor scam can help keep your home safe.
Written Contract Insurance
Ask your contractor for a Certificate of Insurance, naming both yourself, and the property you hired the contractor to work on as additional insured party. If you don't, you may not be protected. MCAS Roofing has a Blanket Additional Insured Coverage by a Written Construction Contract. That means, as soon as MCAS Roofing signs a contract with you for any residential or commercial project, you instantly become an additional insured party on our insurance policy.
For more information, give us a call or check out FTC Consumer Protection Division to learn more about how to protect yourself from an unqualified and uninsured contractor.